Transform your home with the beauty of stone to create a style that is as unique as you are while adding value. Whether using it for your exterior or interior, installing stone accents can do wonders for your home's design.
---
---
Here are 9 great DIY ideas for using stone in your home. These are easy to do and will give your home a classier, more expensive look without breaking the bank.
1. DIY Stone Accent Wall
Covering a wall with stone will add texture, color and dimension to the room.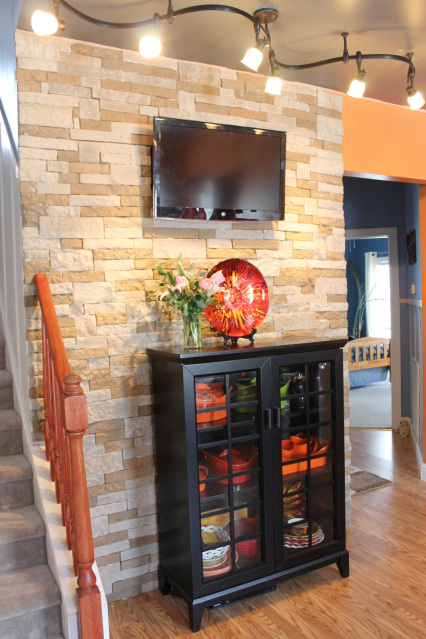 Get the instructions: Paint Speckled Pawprints
2. DIY Stone Floor
A stone floor is a very practical choice for high traffic areas like a hall. It's easy to clean, hard wearing and won't be damaged by water or dirt, pets or children.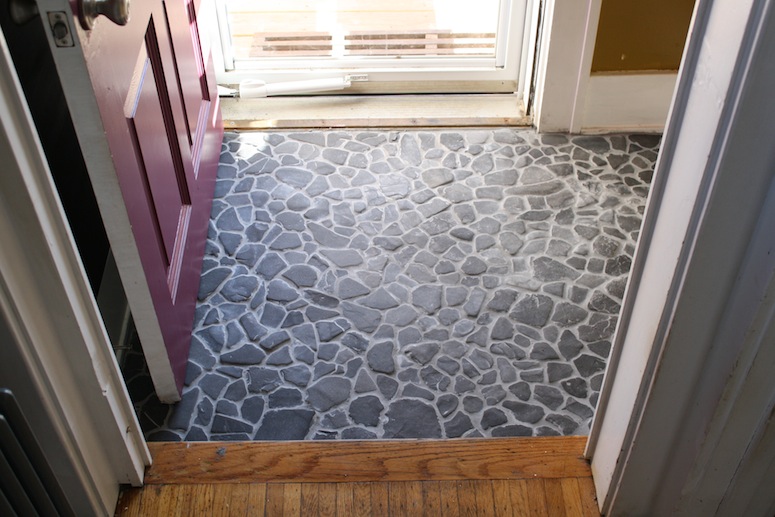 Get the instructions: Merrypad
3. Update Your Fireplace with Stone
Customizing your fireplace with stone adds both value to your home as well as creates that cozy atmosphere for entertaining guests or relaxing alike.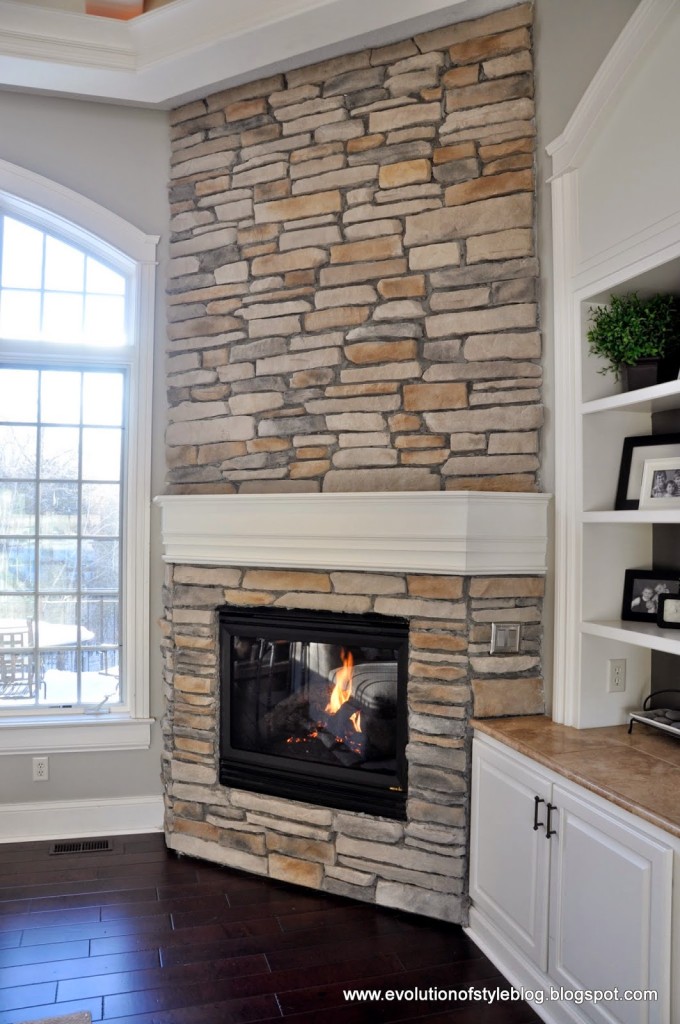 Get the instructions: Eolution of Style
4. Make Your Own Stone Backsplash
A stone backsplash will not only make your wall more attractive but also help protect it from damage caused by water or grease spatters.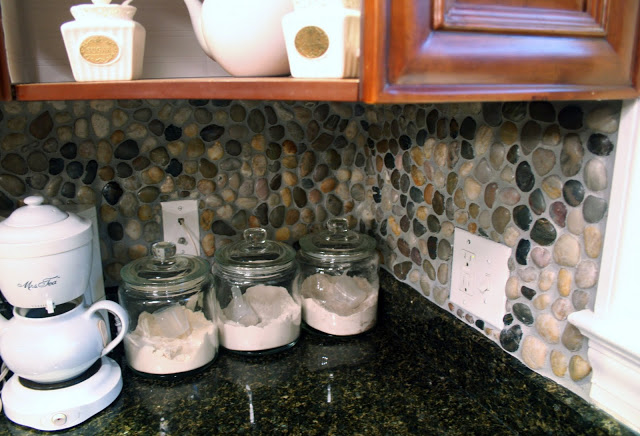 Get the instructions: Home Stories Ato Z
---
---
5. Bathtub Makeover
Give your bathtub a makeover by applying airstone along its sides.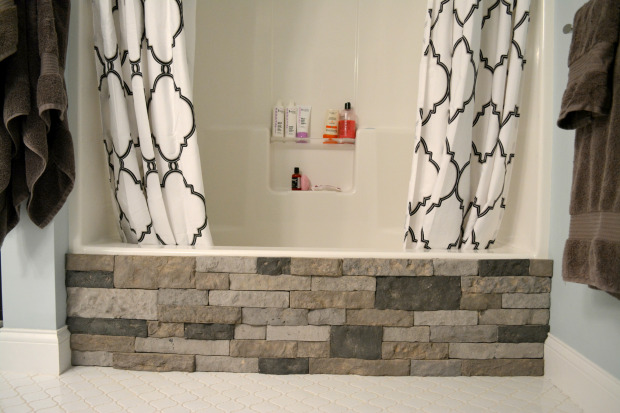 Get the instructions: East Egg Style
6. Dress up Your Ugly Foundation
Adding stone veneer to your exterior concrete foundation wall is a great way to boost your curb appeal!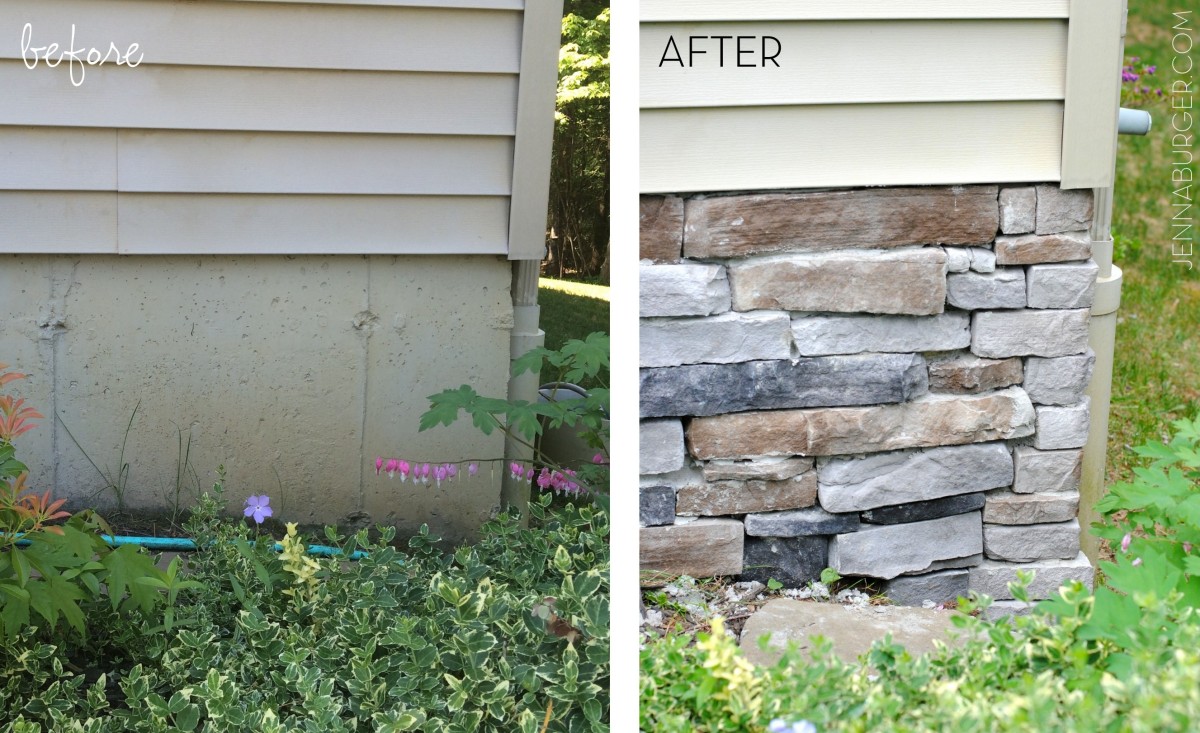 Get the instructions: Jenna Burger
7. Stone Kitchen Island
Add stone facing to your kitchen island to give it some character.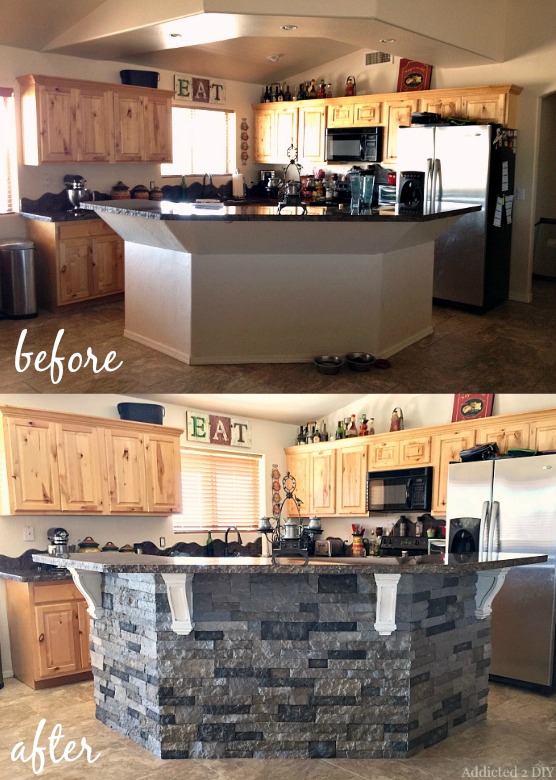 Get the instructions: Addicted 2 DIY
8. DIY Stone Steps
Stone steps will not only enhance the beauty of your home, but they will also welcome and wow your guests!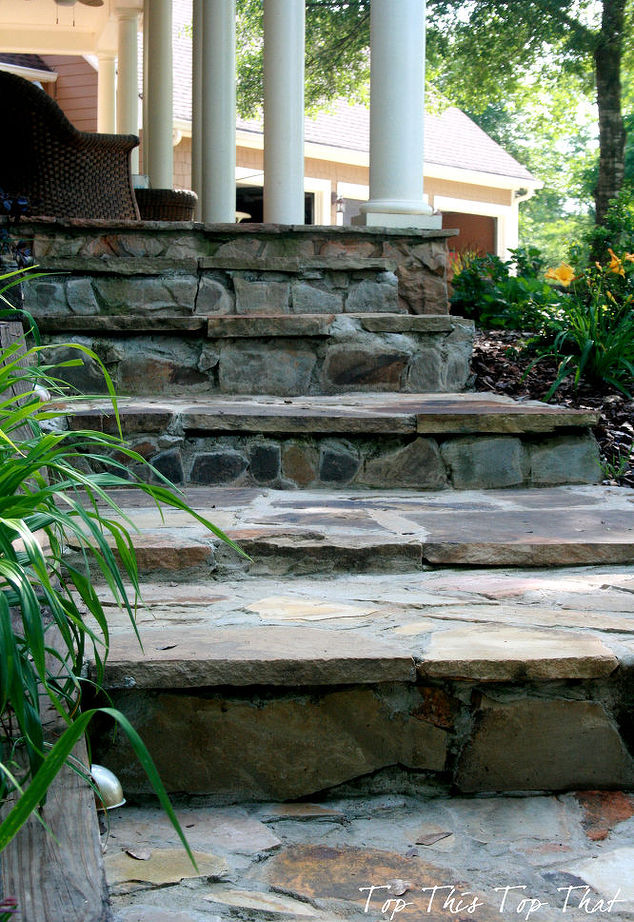 Get the instructions: Duke Manor Farm
9. Stone Shower Floor
Turn your shower into a natural oasis with the installation of a stone floor. Use pebbles, river rock or other forms of flat-sided stones for a natural, earthy feel.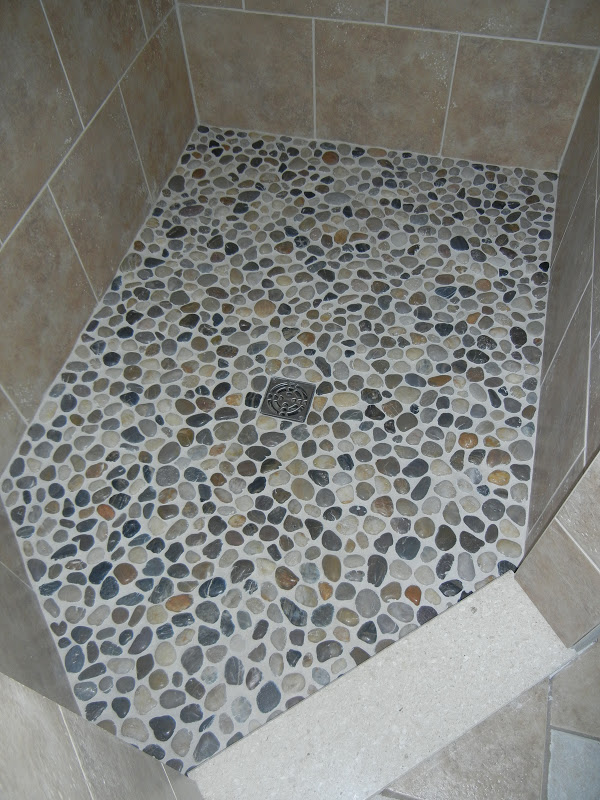 Get the instructions: Something from Nothing
---
---