11. Golf Ball Ladybugs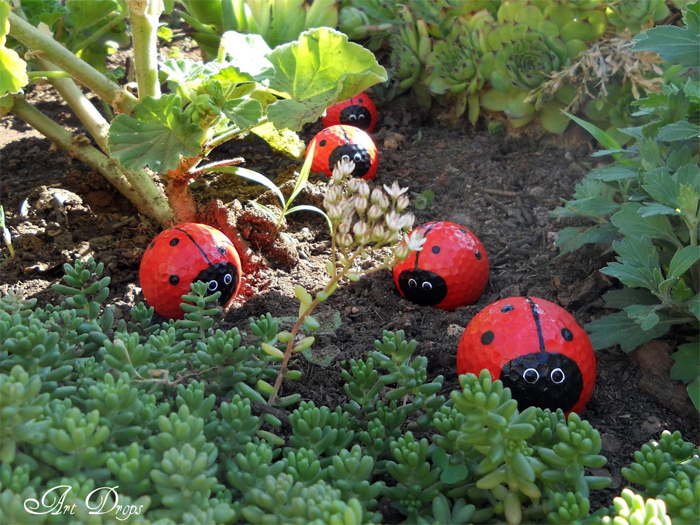 Try making these adorable ladybugs from golf balls. They are so fun and easy to make that the kids will love to help with painting.
Tutorial via Artdrops
---
---
12. Wind Chime With Keys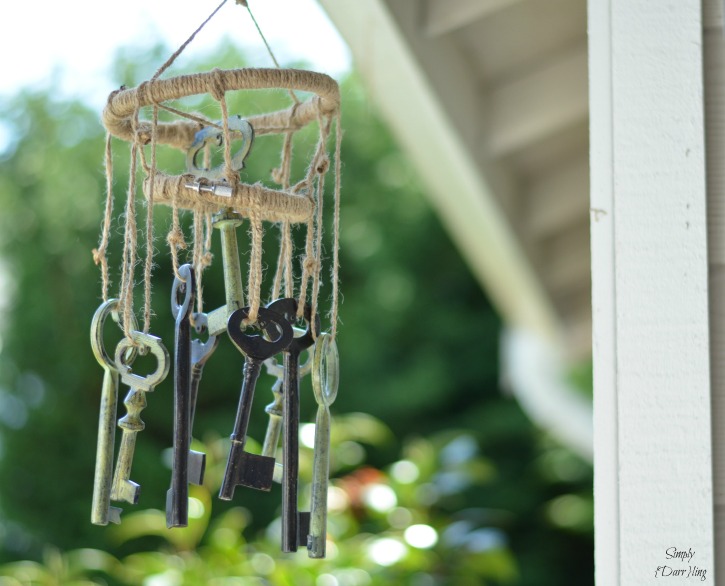 Bring some magical sounds to your garden with a unique wind chime made from old keys.
Tutorial via Simply Darrling
---
13. Garden Tools Turned into Art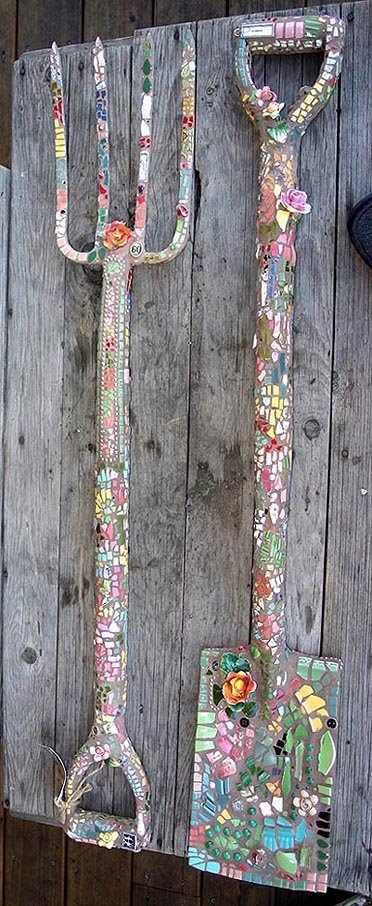 Cover your old garden tools with mosaic and use them to adorn your garden fence.
---
14. Bird Feeder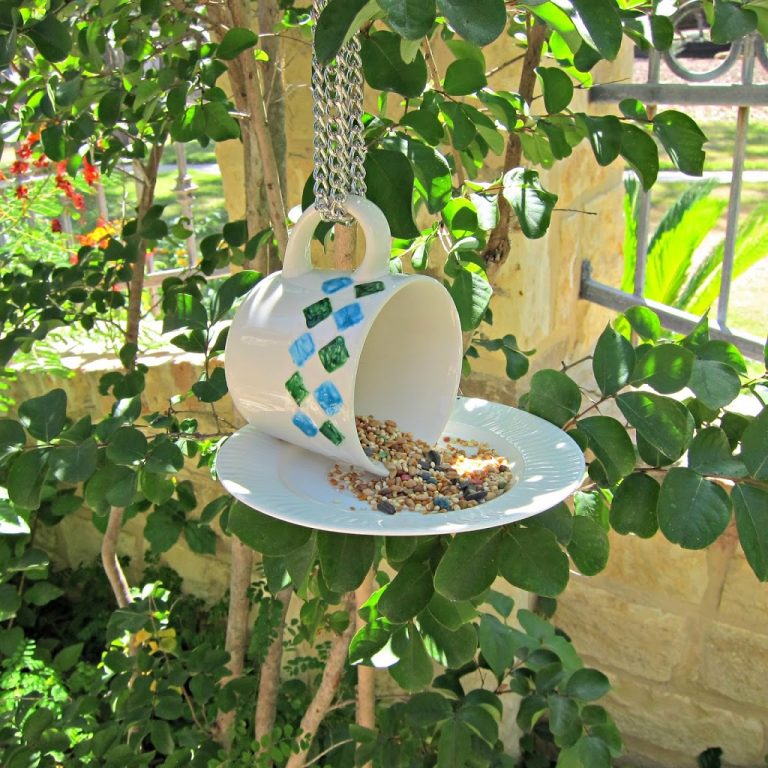 Bring more birds to your garden by making this charming bird feeder from cups and saucers.
Tutorial via Morena's Corner
---
---
15. Birdcage Succulent Planter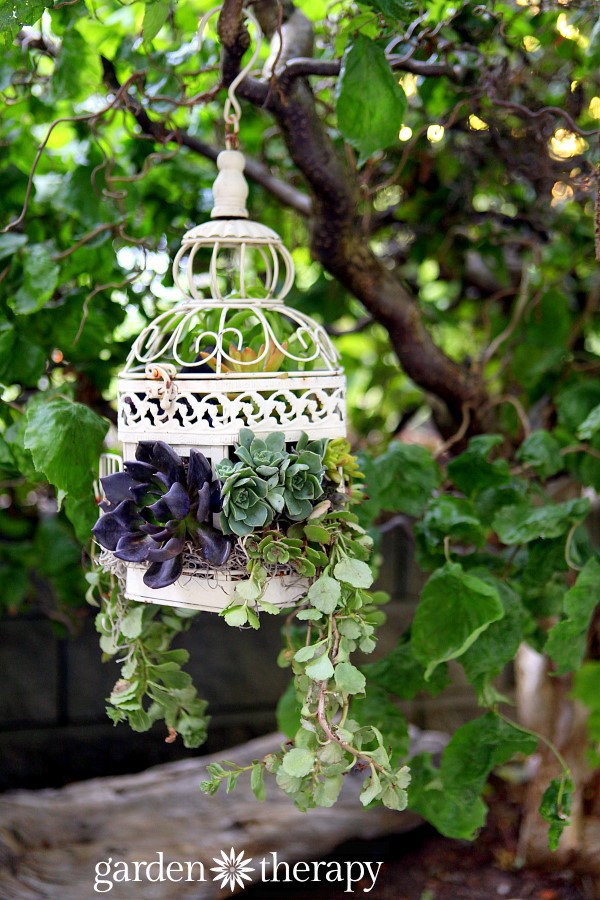 Turn your old unused bird cage into an awesome succulent planter that looks really beautiful with all kinds of succulent plants.
Tutorial via Garden Therapy
---
16. Teapot Garden Feature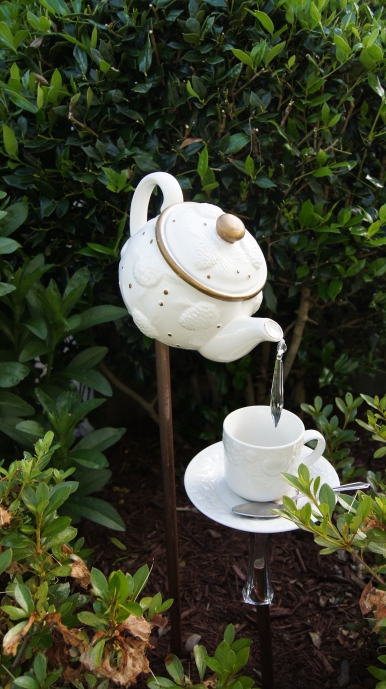 Use your old china teapot, cup and saucer to make this whimsical teapot garden feature that is sure to impress your friends and family.
Tutorial via Confessions of a Serial DIYer
---
17. Framed Garden Pot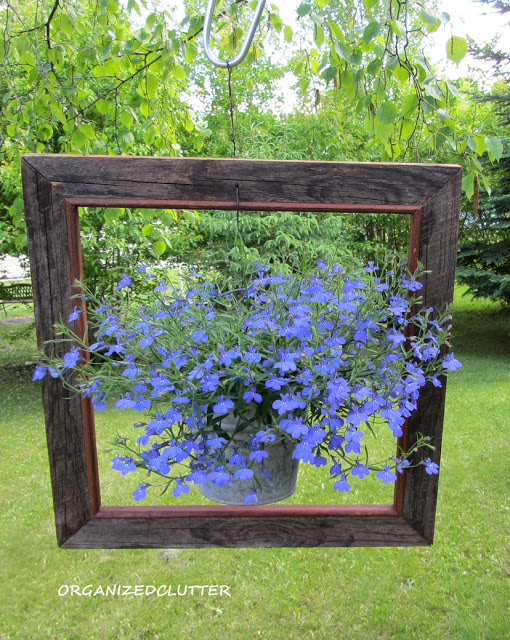 What about making some framed garden pots? These framed garden pots are great landscape ideas that turn your garden into art pieces.
Tutorial via Organized Clutter
---
18. Cutlery Flowers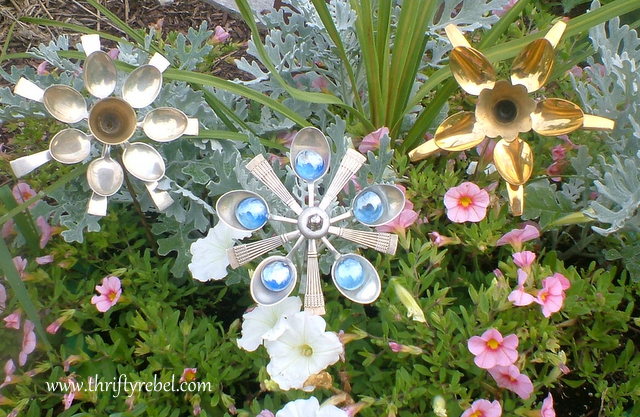 Create an attractive cutlery flowers to put in your flower bed or garden.
Tutorial via Thrifty Rebel Vintage
---
19. Tin Can Man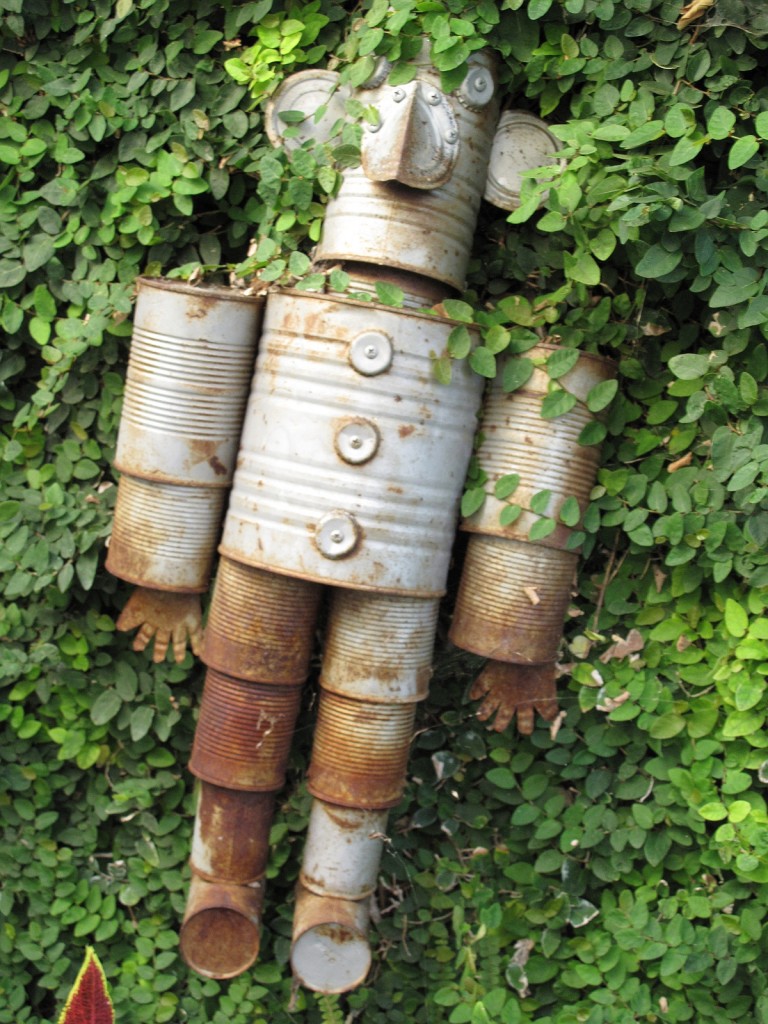 Gather some tin cans (the rustier the better) and make a tin can man decoration.
Tutorial via Worth the Whisk
---
---
20. Garden Rock Caterpillar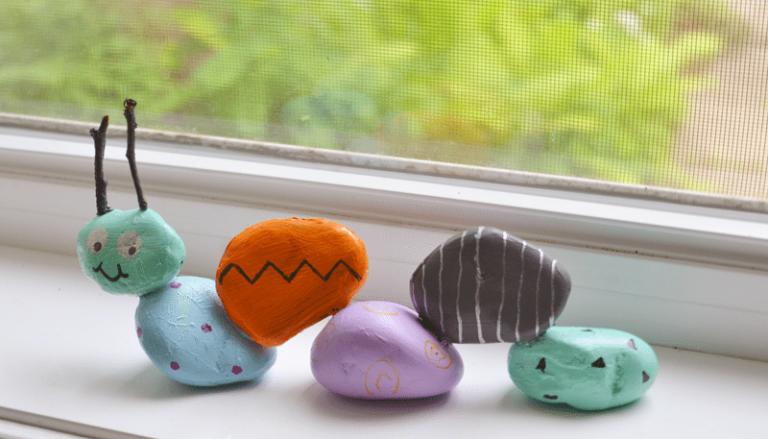 This little guy is so cute! Your child will have lots of fun making this fella and he will look outstanding in your garden.
Tutorial via NellieBellie
---