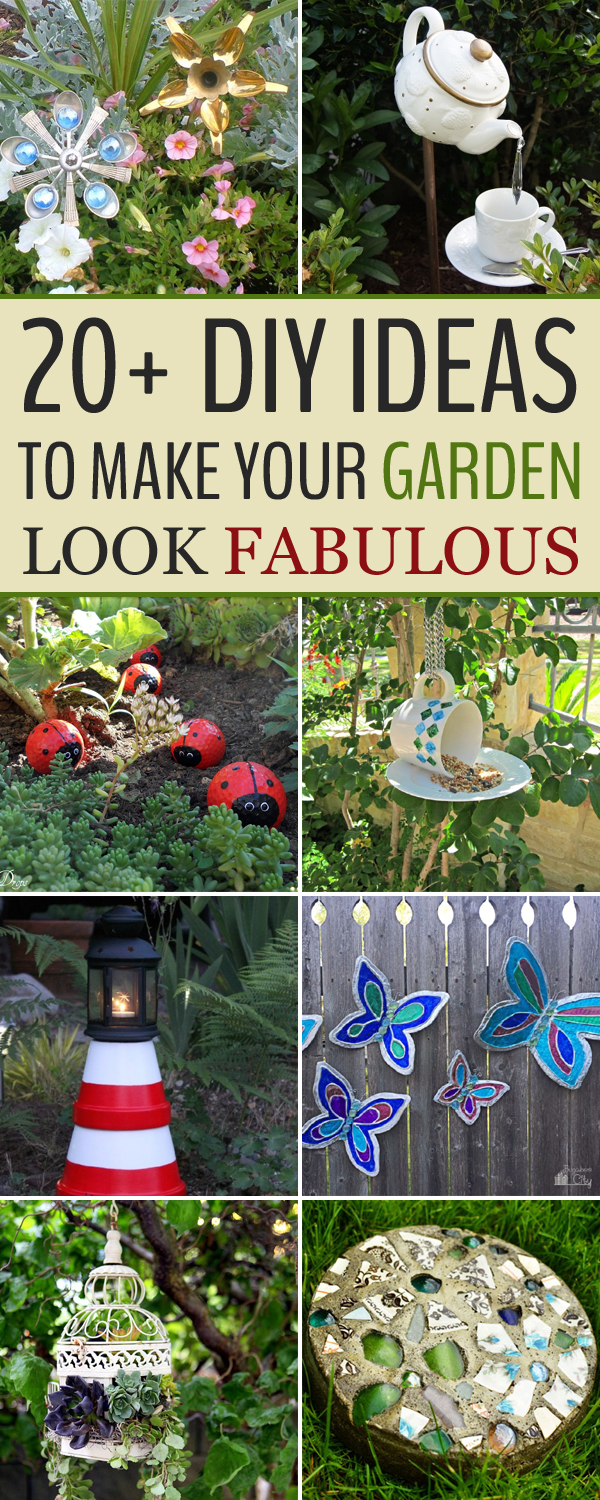 Does your garden need a little sprucing up? Instead of spending money on expensive mass produced garden ornaments you can create your own decorative objects that will convert your garden into a wonderful place that you can be proud of.
Here are some creative garden decor ideas that anyone can incorporate into their garden, regardless of its size or complexity.
---
---
1. Butterfly Garden Ornaments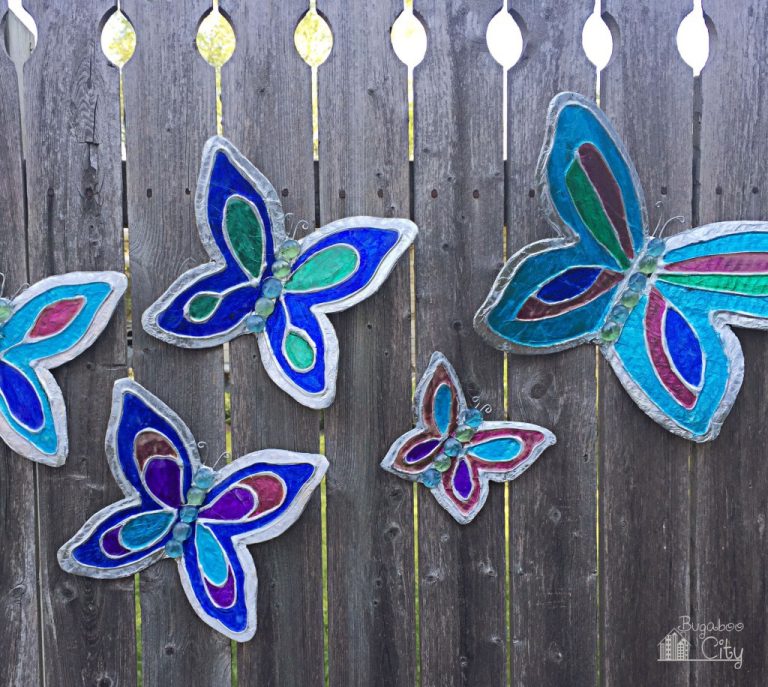 Make these cute butterflies to jazz up your garden fence. They are really easy to make and use a lot of household items you may already have on hand.
Tutorial via BugabooCity
---
2. Garden Art Mushrooms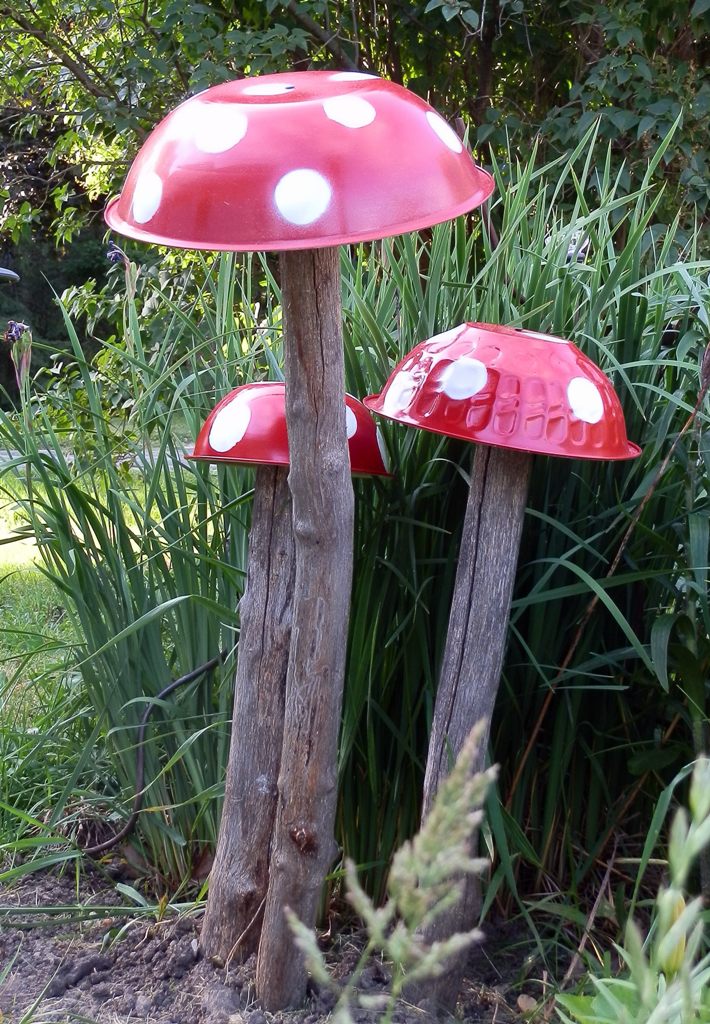 Here is a quirky way to add some character to your garden and a good way to upcycle some old bowls.
Tutorial via My Paper Inclination
---
3. License Plate Dragonfly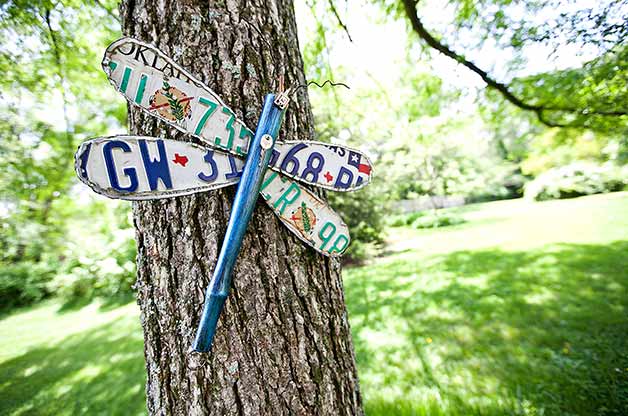 Repurpose old license plates, a chair leg and some old keys into funky DIY garden art for your backyard.
Tutorial via Birds and Blooms
---
---
4. Decorative Concrete Garden Balls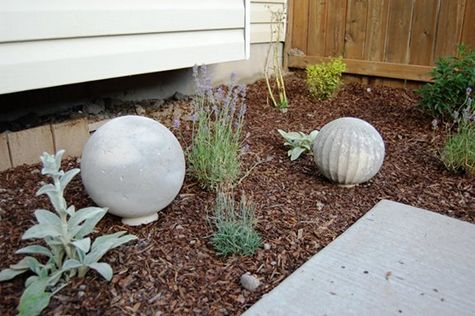 Garden balls are very popular these days. They are inexpensive to make, doesn't require a lot of time and will look good all year long.
Tutorial via Design Sponge
---
5. Concrete Mushrooms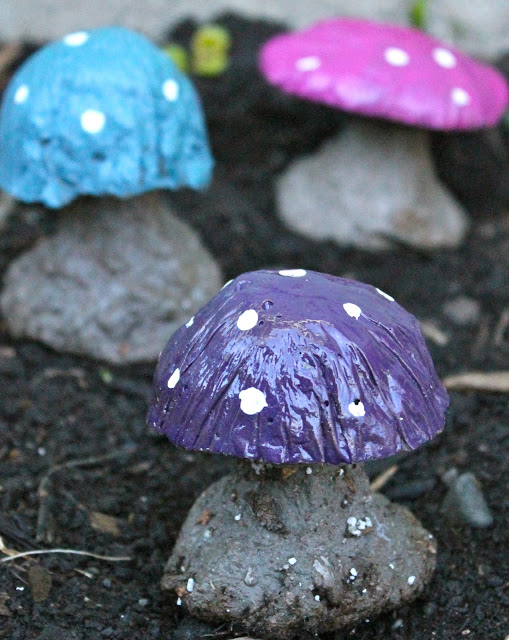 Create these sweet little mushrooms to accent your garden or walkway!
Tutorial via Crown Hill
---
6. Bottle Cap Flower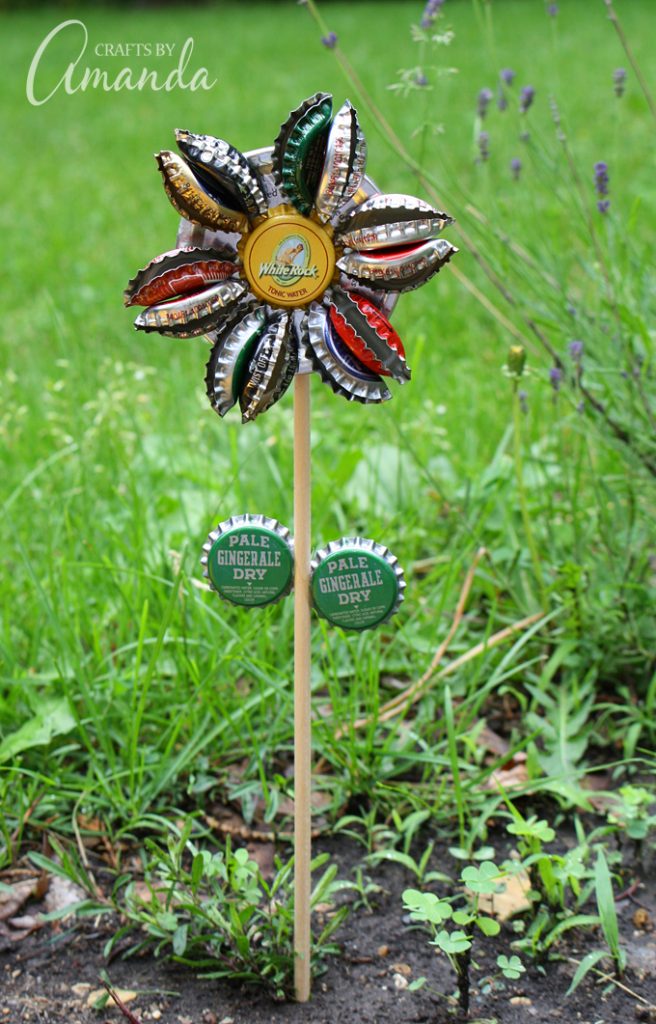 Turn old bottle caps into a pretty flower to display in potted plants or right in your garden.
Tutorial via Crafts by Amanda
---
7. Clay Pot Lighthouse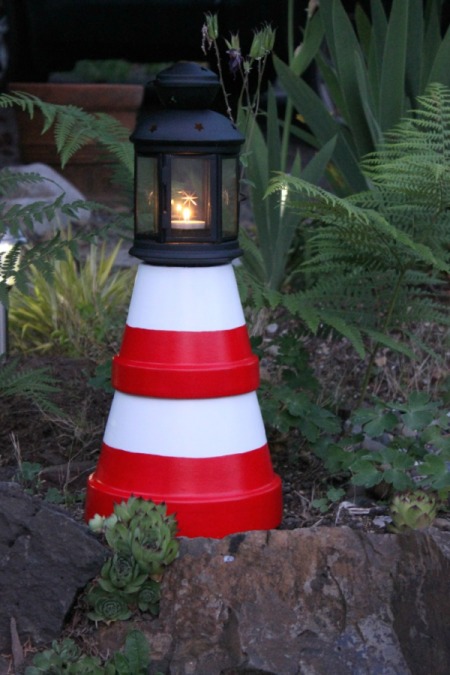 Want to light up your garden and give it a nautical feel? Create a lighthouse using clay pots in different sizes.
Tutorial via ThriftyFun
8. Book Painted Bricks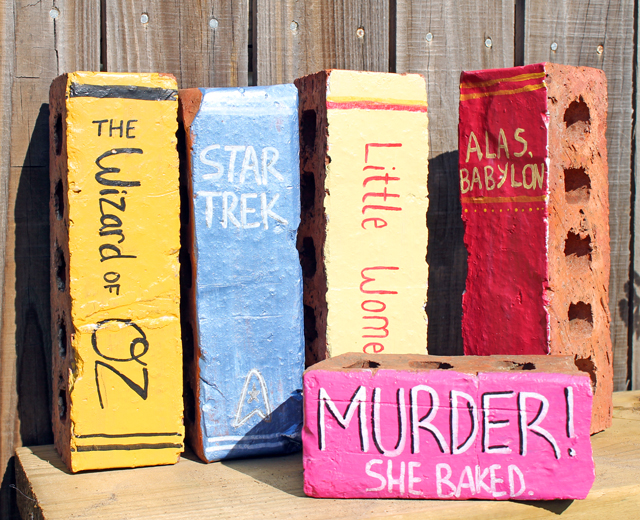 Get creative and turn your leftover bricks into books that you can use as garden decorations.
Tutorial via Punk Projects
9. Painted Stones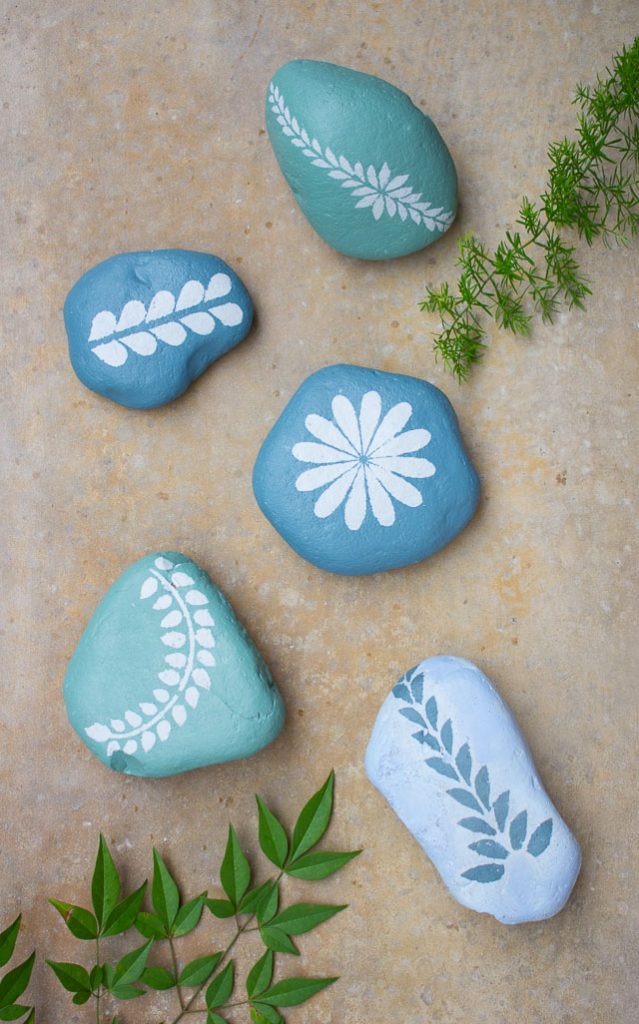 Add some color to your garden with these cute and simple stones you can make with the kids.
Tutorial via Design Improvised
---
10. Dragonflies Made Out of Furniture Elements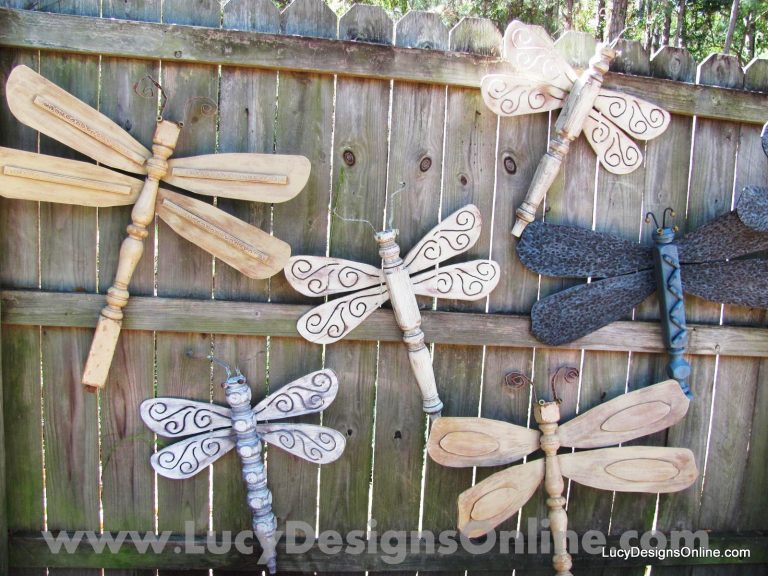 Make giant dragonflies from recycled table legs and ceiling fan blades. A nice idea to brighten up any old fence.
Tutorial via Lucy Designs
---
---