Outdoor storage can be a great addition to just about any home by offering a place to store tools and outdoor items that won't fit in the garage. That's why we have compiled a list of 12 of the best affordable storage projects for your backyard that you can do yourself. From storage benches, to simple sheds there is a little bit of something for everyone here.
---
---
1. Hose Hiding Planter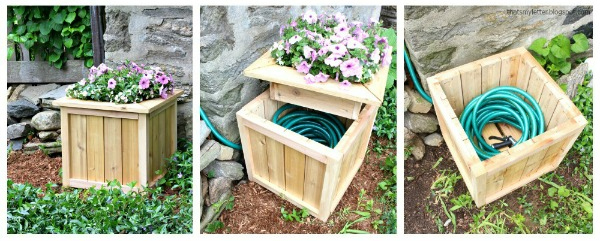 Do you have hoses laying around? Here is a genius solution – a planter that hides the hose!
DIY instructions: That's My Letter
---
2. Garden Mailbox Toolshed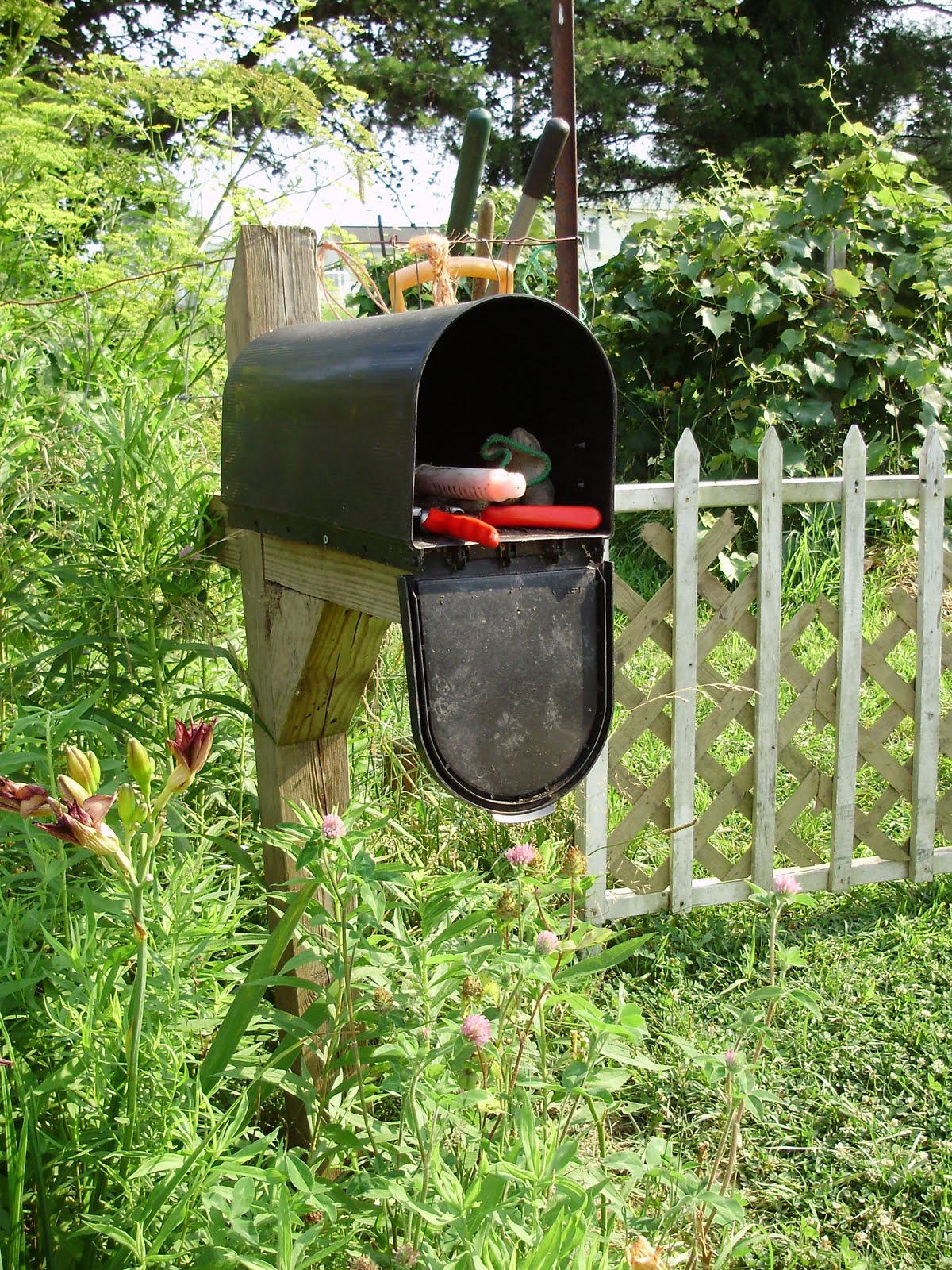 Keep your small garden tools and gloves handy in a mailbox!
via Adventures in the Good land
---
3. Storage Bench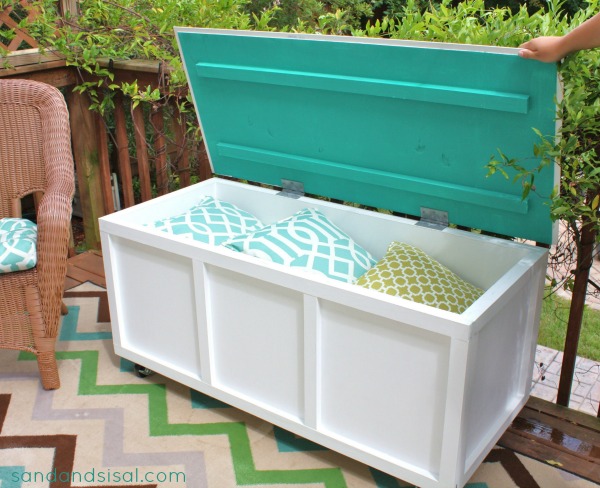 Build a fancy storage bench for your patio where you can keep all your pillows, blankets, and anything you'd like!
DIY instructions: Sand and Sisal
---
---
4. Gardening Center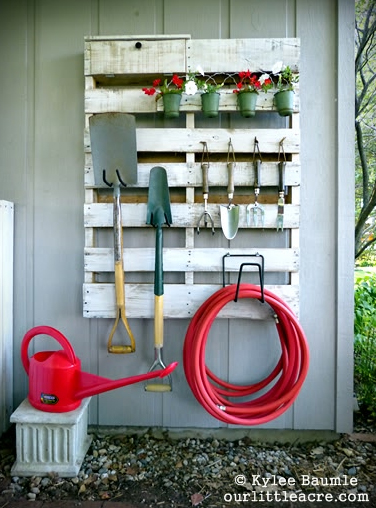 Turn an old pallet into an efficient storage space for your gardening tools.
DIY instructions: Our Little Acre
---
5. Garden Shed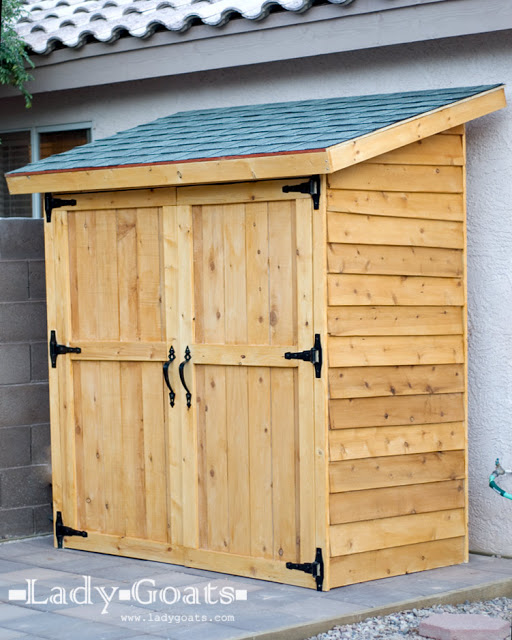 Build a small outdoor storage shed to protect your gardening tools, lawnmowers and any other outdoor equipment from the harsh weather, dirt, dust, debris, and more.
DIY instructions: Lady Goats
---
6. Outdoor Toy Storage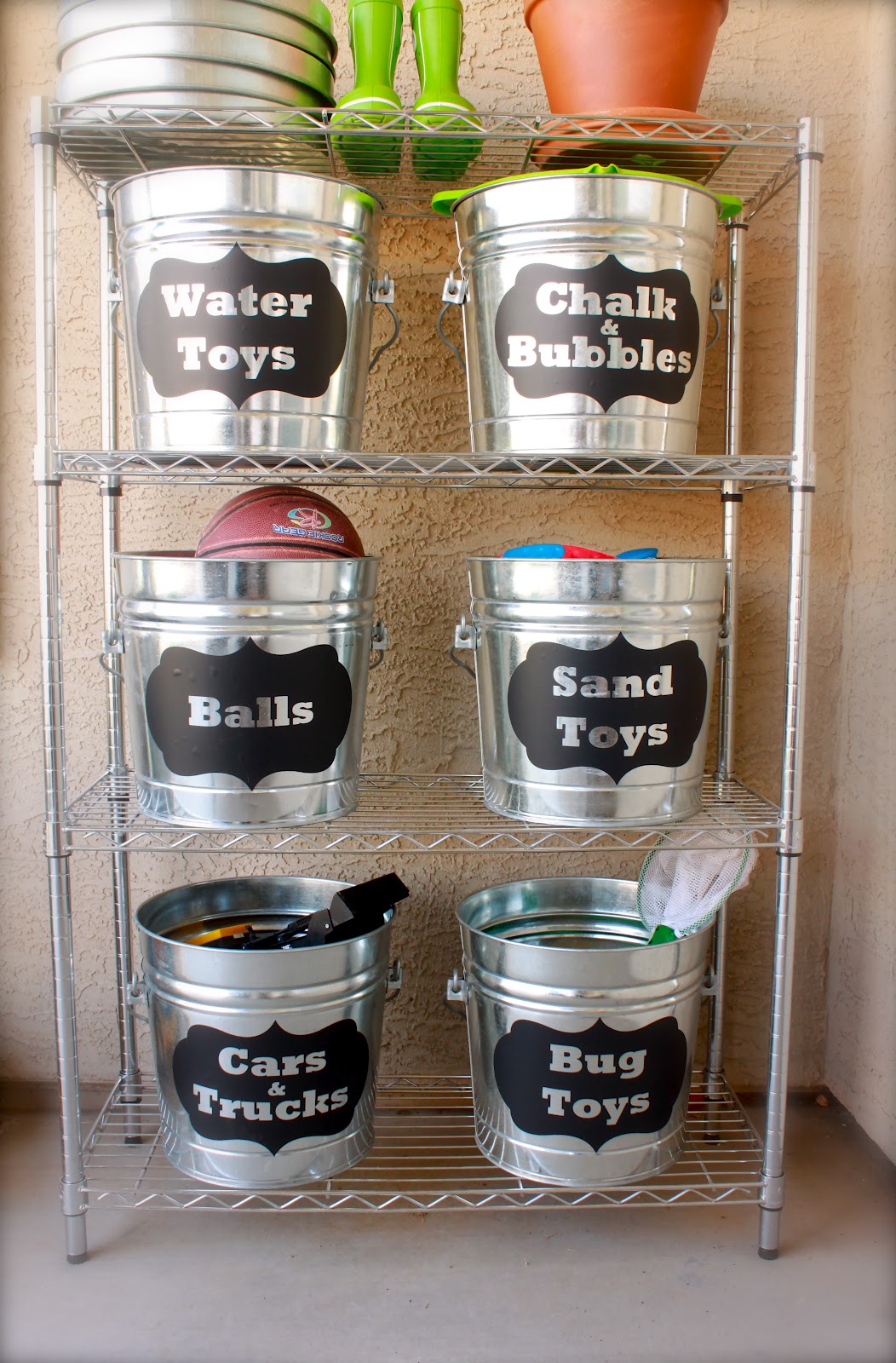 Are the kids' toys staging a take-over in your yard? This outdoor toy storage is the ideal way to keep children's toys and games safe and tidy.
via Domestic Charm
---
7. Big Bolt Hanging Rack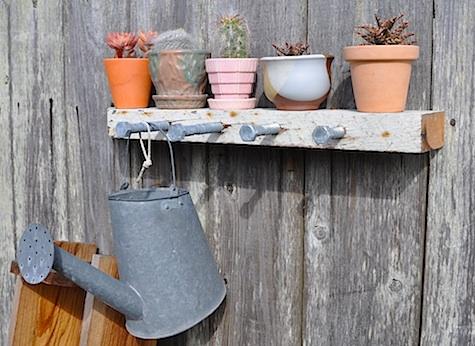 Attach a shelf to your fence to store outdoor plants and gardening accessories.
via Remodelista
---
8. Simple Potting Bench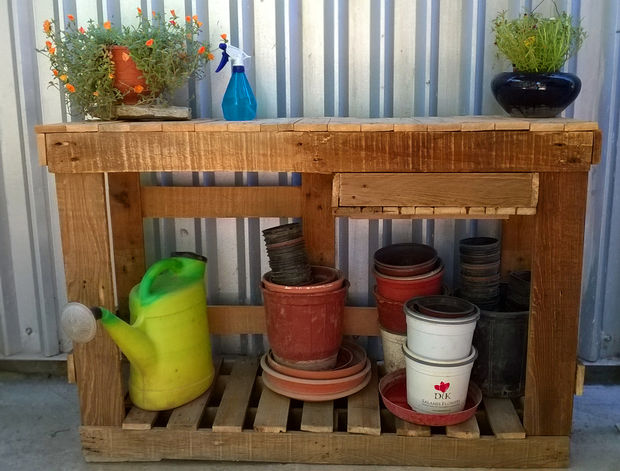 A potting bench is a vital piece of furniture for all gardeners. It helps collect all the gardening tools, containers, potting soil, and fertilizers at one pale and also makes potting, transplanting, and weeding much easier.
DIY instructions: Instructables
---
9. Outdoor Crate Coffee Table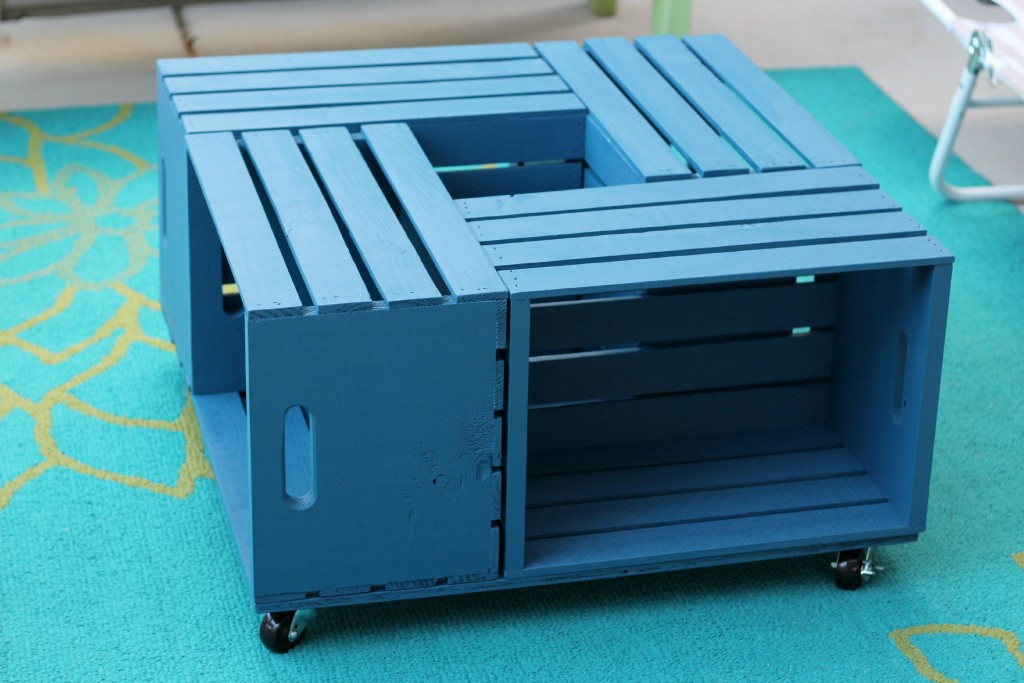 This crate coffee table made out of wood crates is so functional! It is easily moved due to the locking wheels, also it serves as a great little storage space.
DIY instructions: Organize & Decorate Everything
---
---
10. Long Handled Tool Storage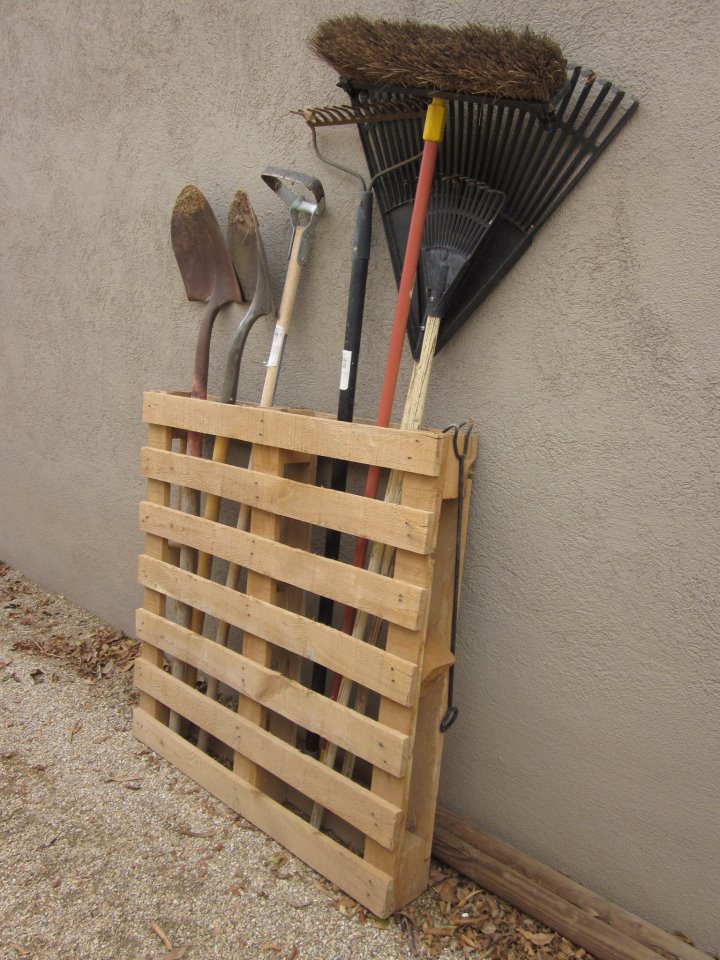 Use a pallet to store your long handled garden tools. It's so simple yet so practical!
via Homedit
---
11. Towel Rack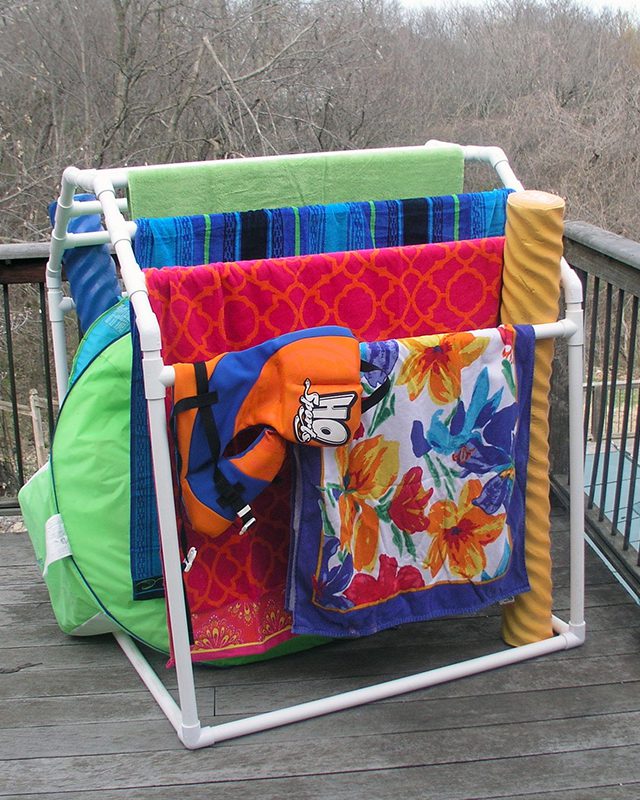 Make the perfect outdoor towel rack out of inexpensive PVC pipes! Every pool owner needs one of these.
DIY instructions: eHow
---
12. Basic Tool Basket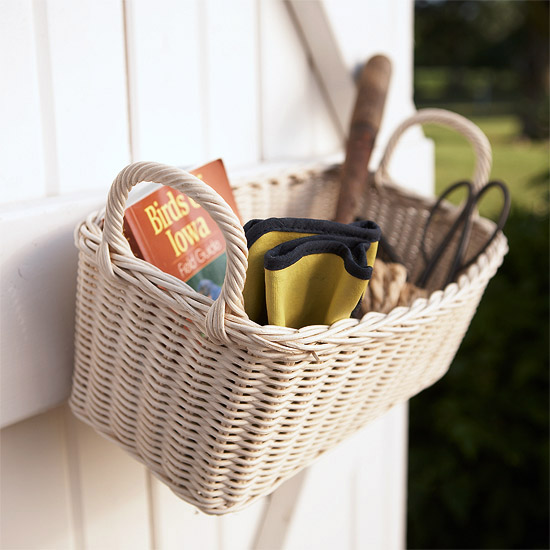 Another simple and practical solution for your small garden gear, such as shears, trowels, garden gloves, and a favorite reference book.
via BGH
I hope these storage solutions give you some inspiration to help organize your space.
---
---