Do you have a problem with too much clutter? Looking for some help to finally get things under control? From stylish storage solutions to easy de-cluttering ideas, check out these amazing tips and tricks to organize your home quickly and efficiently.
---
---
1. Key Holder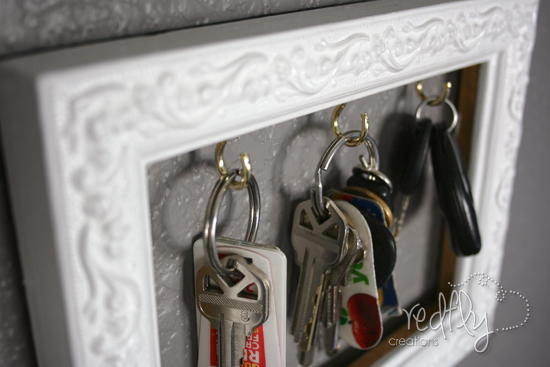 Turn an old frame into a key holder – easy, simple and you'll never lose your keys again.
Tutorial: Redfly Creations
---
2. Canned Food Organizer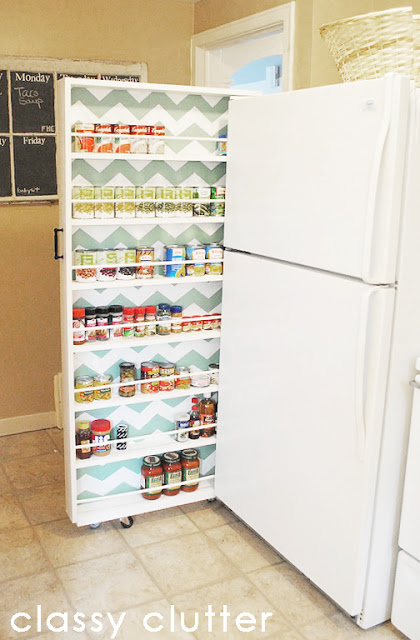 Build a canned food organizer that slides between your refrigerator and the wall. What a great way to use underutilized space!
Tutorial: Classy Clutter
---
3. Shoe Rack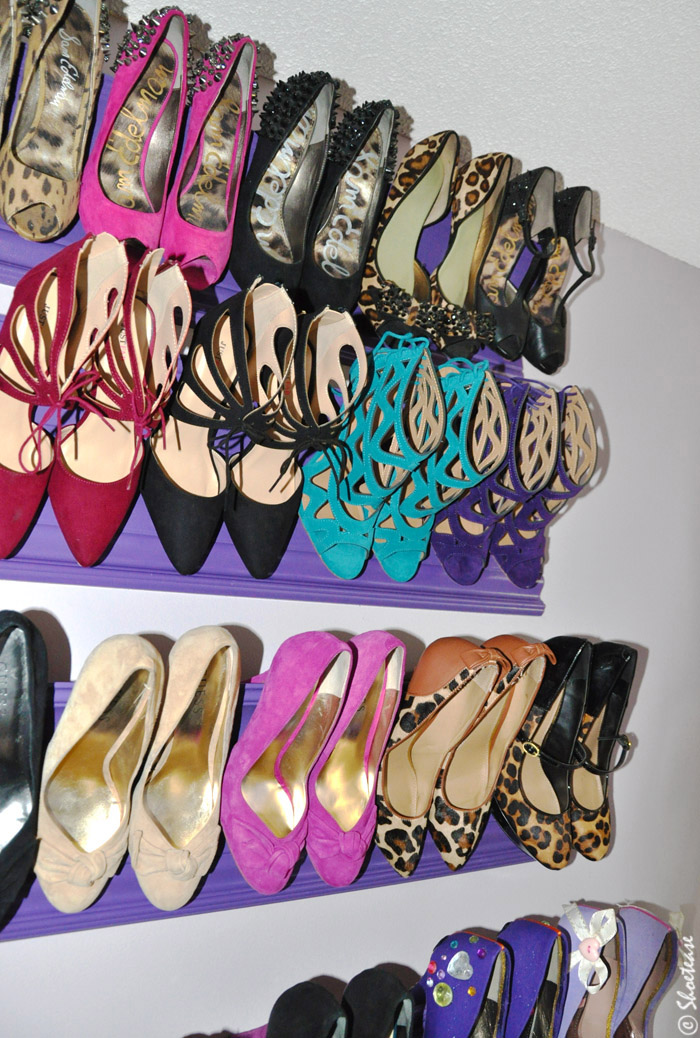 Install crown molding along the wall to hang heels on and keep them organized.
Tutorial: ShoeTease
---
---
4. Build a Window Seat with Storage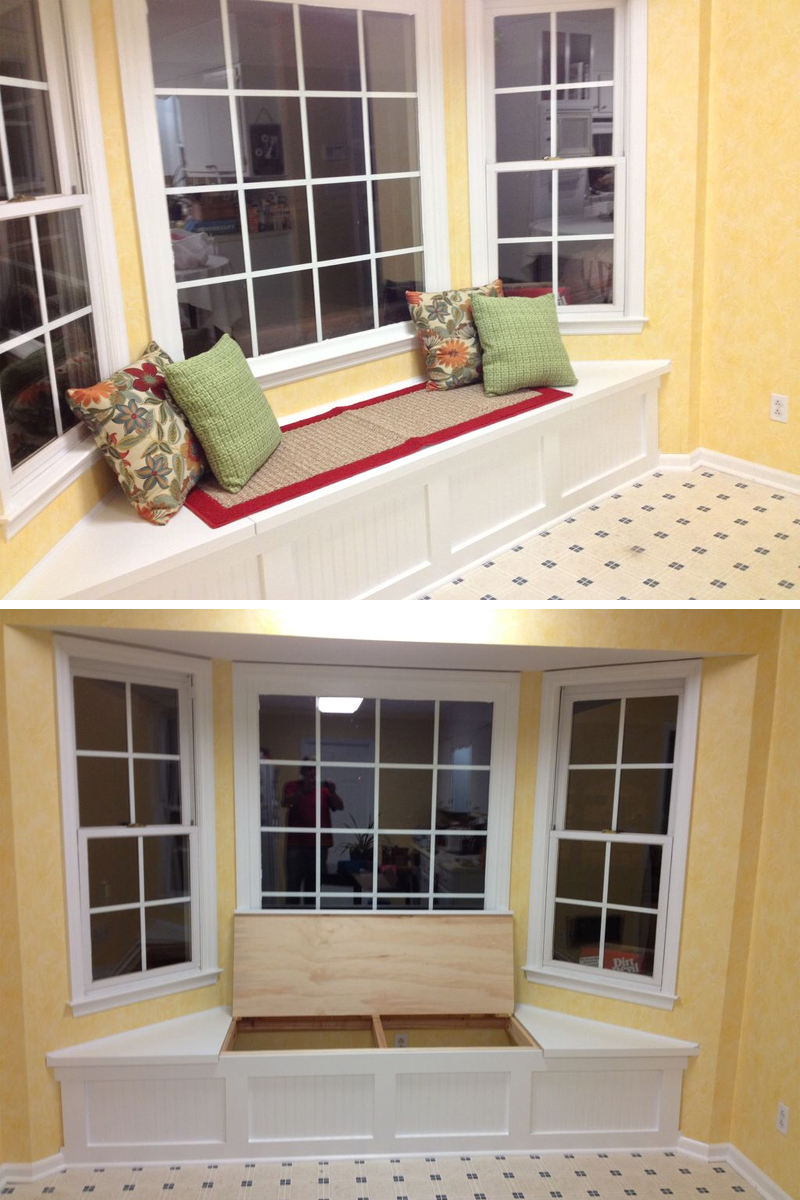 A window seat adds valuable storage space that doubles as attractive seat.
Tutorial: Instructables
---
5. Bathroom Storage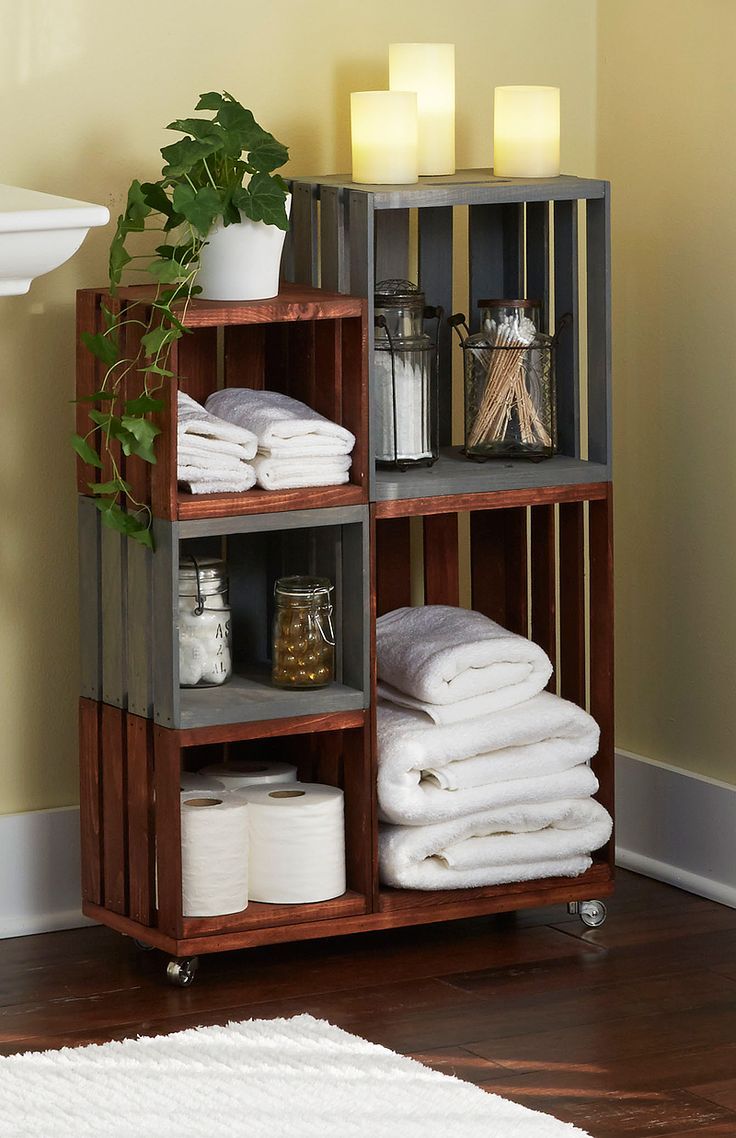 Turn ordinary wooden crates into cool bathroom storage on wheels to store all your bathroom essentials.
Tutorial: The Home Depot Blog
---
6. Staircase Drawers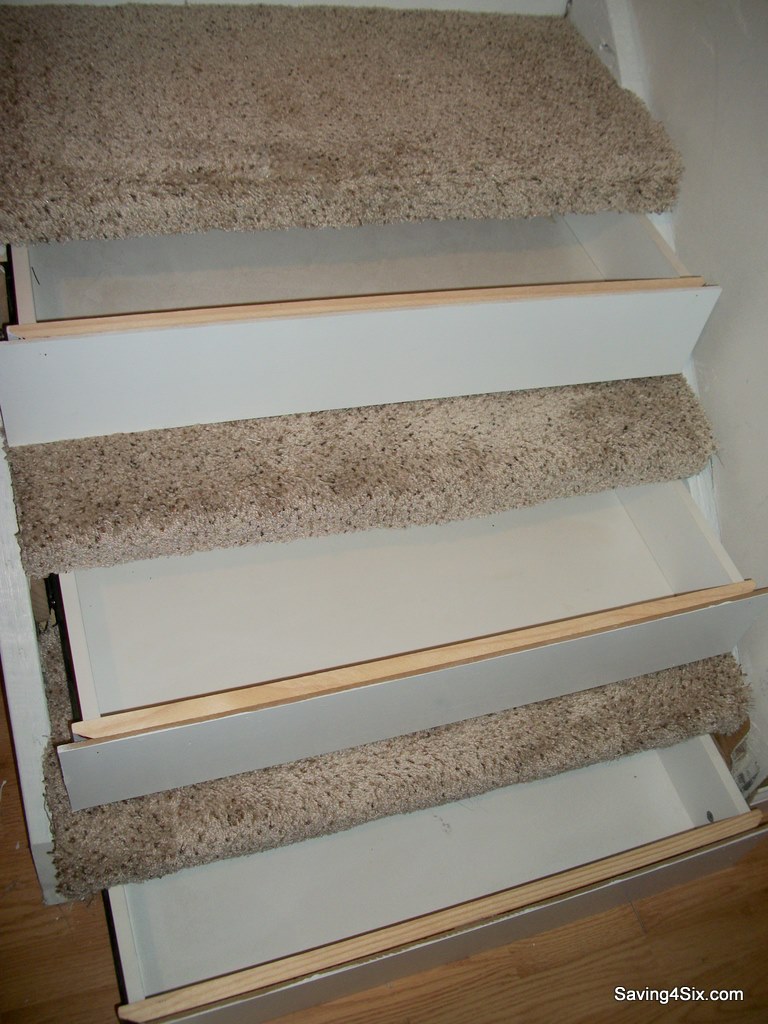 Make use of the space under the stairs by creating built in drawers.
Tutorial: Saving 4 Six
---
7. Rake Jewelry Holder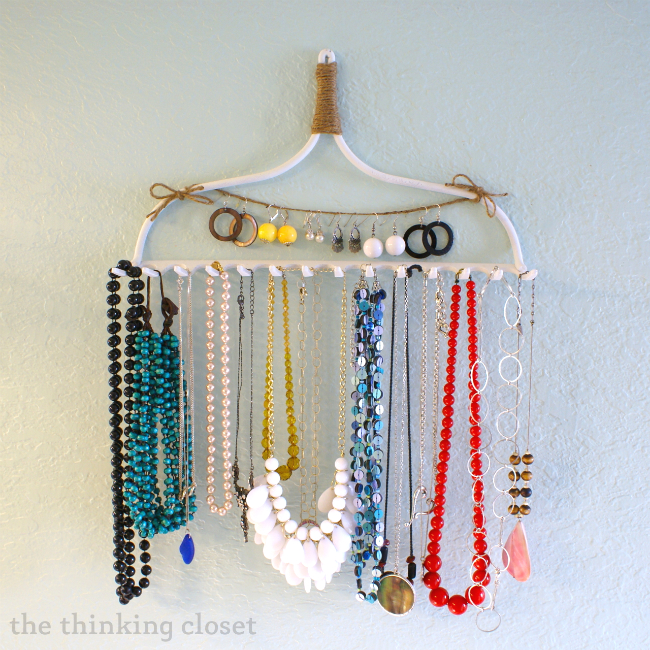 Have an old rake laying around? Repurpose it into a jewelry organizer!
Tutorial: The Thinking Closet
---
8. Shelves Above Toilet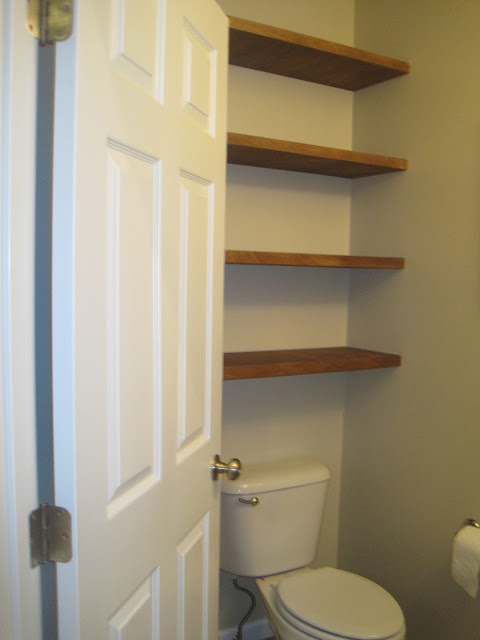 Put that space behind the toilet to good use with this easy shelving idea!
Tutorial: Designed to Dwell
---
9. Toilet Paper Holder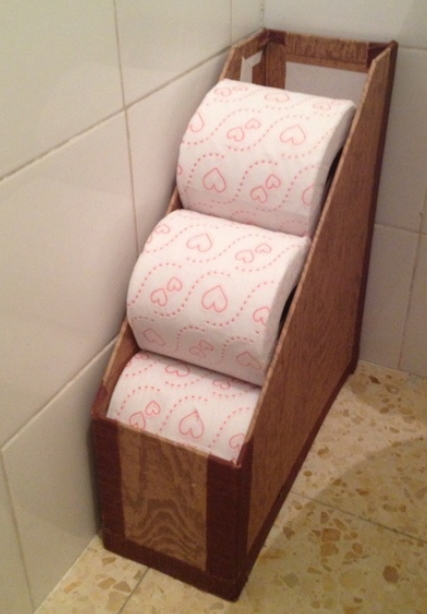 Repurpose a magazine rack to store a few extra toilet paper rolls.
via: Cool DIY Ideas
---
10. Shoe Organizers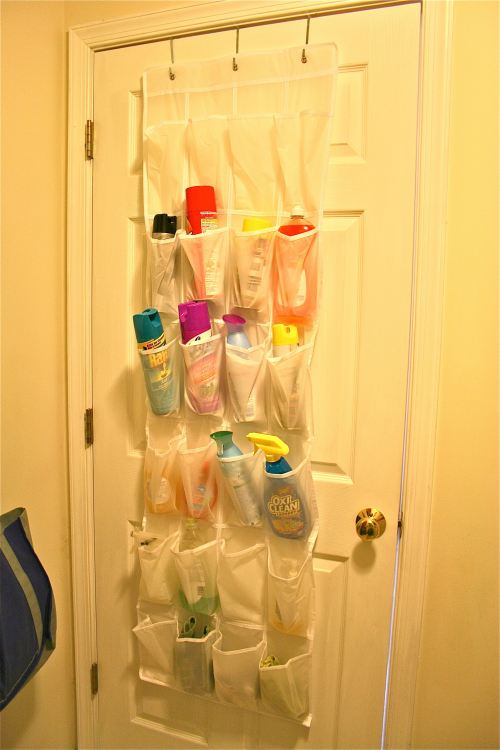 Repurpose an over the door shoe organizer to store a wide variety of items such us cleaning supplies, hair accessories, toys, craft items etc.
via: Dream Green DIY
---
11. Garage Pegboard Storage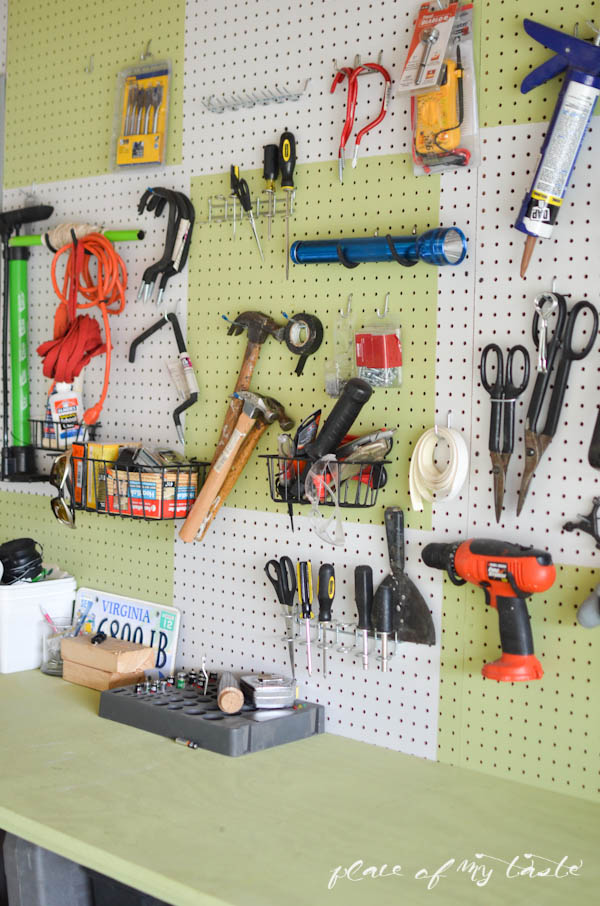 The addition of a pegboard in your garage or workshop is a great way to keep frequently used tools within easy reach.
Tutorial: Place of My Taste
---
12. Above-the-Door Bathroom Storage Shelf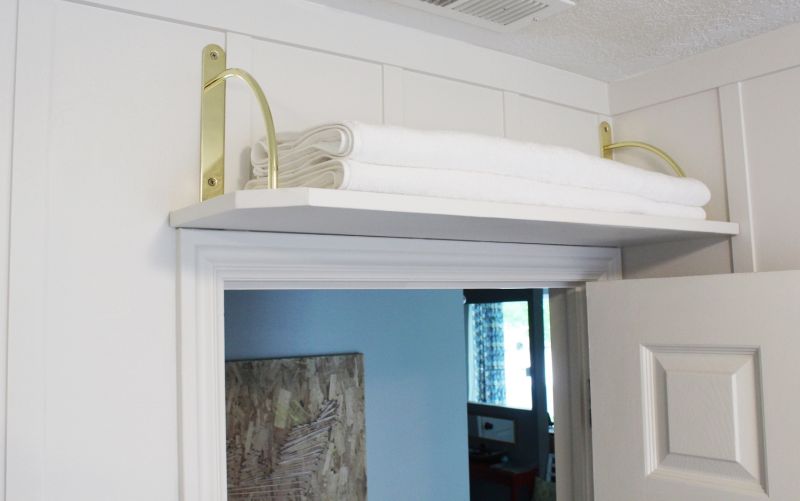 Make space for supplies over the bathroom door so that they'll be accessible when they need to be replenished.
Tutorial: Homedit
---
13. Turn Spice Racks into Bookshelves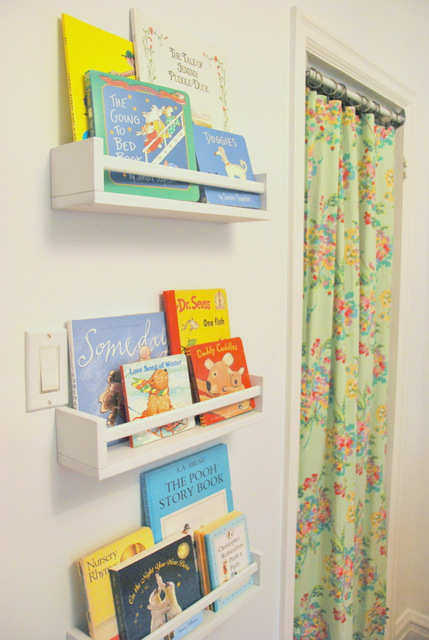 They're great for storing and displaying coloring books and other small items.
Tutorial: The Sweetest Digs
---
14. Under the Bed Storage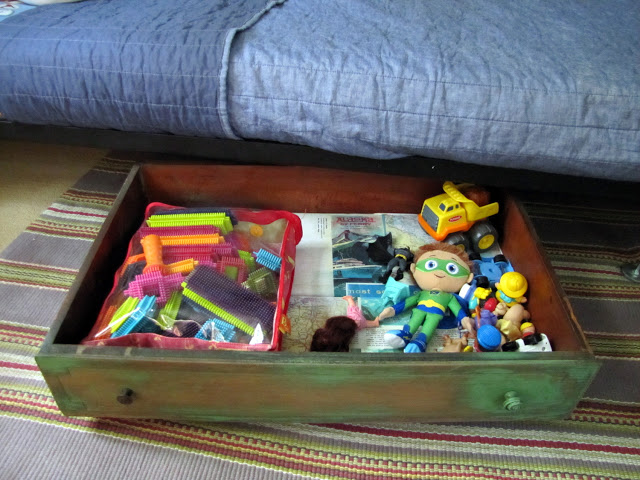 Old dresser drawers with casters make great under the bed storage for kids.
Tutorial: The Painted Home
---
15. Storage Boxes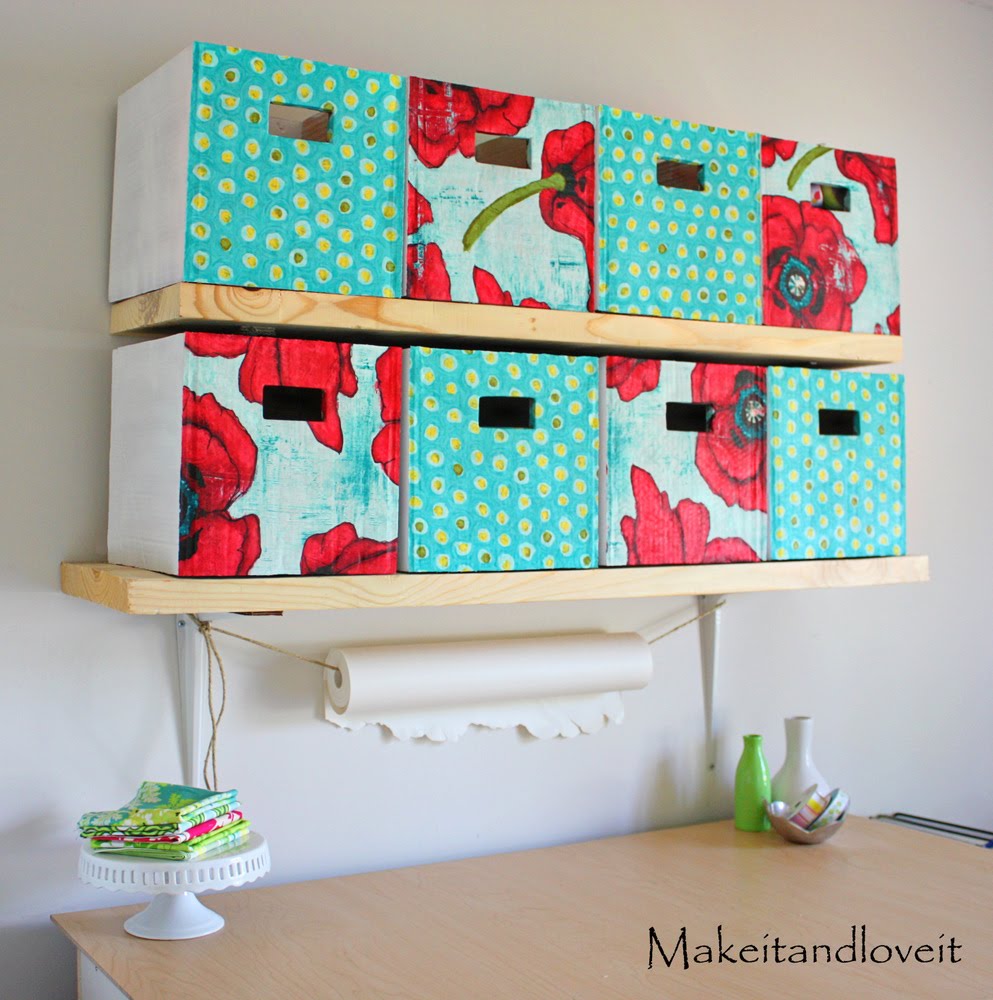 Make stylish storage boxes out of old cardboard boxes covered with a little fabric on the front. These cheap storage boxes are perfect for storing pretty much anything!
Tutorial: Make it and Love it
---
---
If you found this post interesting, fun or useful please share it with friends, family or the world!